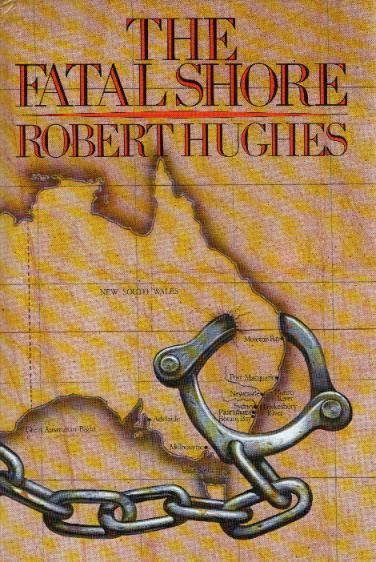 Australian History in Schools
There has been a bit of debate in the media lately about the teaching of Australian history in schools. I wish Australian History had been taught when I was in school in the 70's. All I remember being forced to study was ancient Greek history in high-school. It not only bored me - I spent most of my time inking in text book illustration - but seemed totally irrelevant. But Australian history is another matter.
My interest in Australia's history grew out of a trip around Australia when I was fifteen. On the trip I found out that Alice Springs was named after a telegraph station built beside a spring. I learnt the history of the Flying Doctors. I saw the harsh conditions that convicts were jailed in at Port Arthur.
I learnt that dinosaurs had once inhabited Australia when I saw dinosaur footprints at Broome. An Aboriginal ranger told us about their customs at Ayers Rock (as it was called then). I learnt that whales used to be caught off Albany on the West Australian coast. All fascinating stuff to me, but none of this was taught to me at school.
It seems like Australian politicians and educators were too ashamed of our nation's skeletons to teach our history. Perhaps they still are.
Australian History in Books
My interest in Australian history blossomed when I decided to see what Australian literature was all about. I found Australian authors seemed to be preoccupied with novels set in historical times. I have read novels like Power Without Glory by Frank Hardy, The True History of the Kelly Gang by Peter Carey, and Voss by Patrick White.
I have also read non-fiction books like Robert Hughes' The Fatal Shore, a book about Australia's convict history. It dispels any thought that Australia was settled for any other reason than to dump England's poor. As I live a few kilometres from Glenrowan, I am very interested in Ned Kelly and I have read books on him and his family such as Ellen Kelly, by Dagmar Balcarek.
I have also read books about our more recent history like The Secret Country by John Pilger. It shows the role the Australian media has played in trying to keep Australia racist.
I am not a great reader of biographies, but the ones I have read are usually about Australians. The Rise and Rise of Kerry Packer, by Paul Barry, told me a lot about the history of our media.


And then there is the history of Australian Literature. I used to haunt second hand book shops in search of Australian science fiction. I found collections like Portable Australian Authors –Australian Science Fiction edited by Van Ikin, which has Australian science fiction stories starting from way back in 1845.
I am currently reading the mammoth Macquarie Pen Anthology of Australian Literature, a book full of two hundred years of skeletons.
I am all for Australian History being taught in schools in all its uncensored glory. Tell it like it was, not as you, me, Julia Gillard, Tony Abbott or Christine Milne would have liked it to have been. Oh, and I still have no interest in ancient Greece.